Christmas is all about doing something a little extra for someone else
The team at Design Office would like to take this opportunity to wish all our customers, suppliers, readers and friends a Very Merry Christmas and Prosperous New Year.
Christmas is all about doing something a little extra for someone else, so instead of sending Christmas cards and corporate gifts the team at Design Office are donating to the Crewe FoodBank (St Paul's Pantry) at St Paul's Centre, Crewe and Donna Louise Children's Hospice Weston Lights, both very local charities based in Crewe.
St Paul's Pantry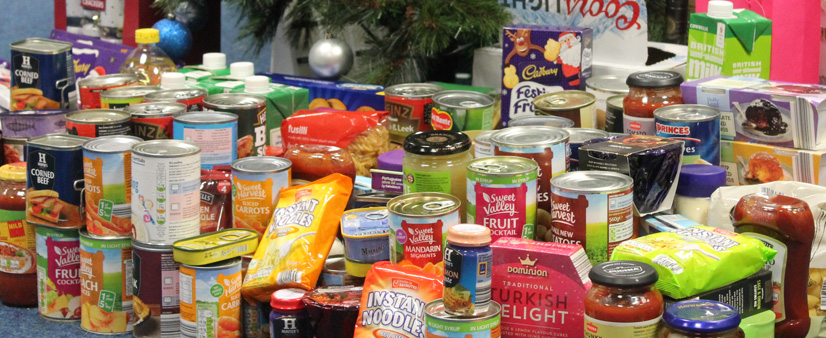 Which has been up and running now since March 2013.
They support individuals and families in crisis by providing emergency food in partnership with the local churches in and around Crewe. Over 30 local churches and community groups are collecting packets and tins each Sunday and bringing them to St Paul's Centre for sorting and redistribution.
Their team is working with local organisations to support families through challenging times. They are working with organisations like Christians Against Poverty, Social work teams, Youth and Community workers to provide short term support for families while they get back on their feet. These organisations get in touch with them and they then put together a food parcel to fit their family size.
If you would like to chat to them about St Paul's Pantry please give them a ring on 01270 586186 or email admin@stpaulscentre.org.uk – there are opportunities for volunteering and other ways that you can get involved.
Here at Design Office we are proud of our tradition of supporting local charities not only at this time of year but throughout the year. Through direct fundraising events, sponsorship and by providing artwork and printing solutions for charity functions. We have recently donated to Children in Need, some members of the team were lucky enough to get the change to buy tickets to Carfest North. We are a small, but thriving business, and strongly believe in being at the heart of the community, giving back where we can, so this week we are celebrating a range of projects that we have recently completed or are working on for various charity functions in the local area.
You may remember a blog post that we wrote last year all about the design and print we completed for a client of ours, Graham Witter, for the Weston Light Display that Graham and his family were to host that December on their family run farm. Well this year we have been working with Graham again to create more marketing materials that will help to make the Weston Light Display an even bigger success than last year.
Weston Lights Display
Graham has been working with the Donna Louise Children's Hospice for the past few years, raising money for them since they personally supported him in the form of offering respite care for his younger sister who required 24 hour care for cardio face cutaneous syndrome as well as a number of other complex medical issues. She sadly passed away, but Graham is still working closely with the Hospice to raise more money that will aid them in providing care for other young people with serious, complex and life-limiting conditions as well as practical and emotional support for their families. In 2013 Graham raised £1,000, in 2014 he raised £5,720, in 2015 he raised £10,280 and the display in 2016 the proceeds to soared to a massive £22,680. This year, the designers here at Design Office have been working with Graham on a number of designs including banners, flyers, posters, stickers and even selfie boards to advertise the event in the hope to raise even more money this year.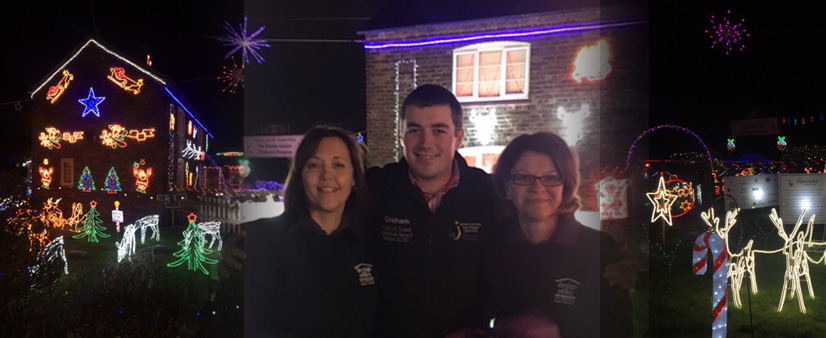 As always, Design Office are proud sponsors of this year's event and have offered help in the form of complimentary artwork to promote the annual light extravaganza. As the designs worked perfectly last year, Design Office used the same, well-known identity and theme for this year's artwork but included new information to advertise this year's event.
To begin with, a range of artwork was created by our talented Creative Designers for numerous marketing materials for Graham to review and envision how the campaign will work as a whole when all of the products are complete. Once the artwork was approved, our print and sign making team then worked together to manufacture the products.
Our Sign Makers worked on creating large, full colour, outdoor PVC Banners. Once printed, they were hemmed and eyeletted, ready for our client to fix to their desired location. In addition, fantastic 'Selfie' Boards were made from 3mm Foamex, with full colour artwork printed and applied to the front and finished with lamination, with a cut out square to allow people to frame their faces and take a photo.
In the meantime, our printers worked hard to create A5, full colour, double sided flyers and A4 posters. Once printed they are were cut, the A4 posters were encapsulated to make them both waterproof and durable and finally packed, ready for collection.
As always the Design Office team visited the Weston Light Display this year and it is a sight not to be missed this Christmas!
For more information about the Weston Light Display, visit facebook.com/westonlightdisplay
Here at Design Office we consider ourselves to be at the heart of the community and we are always eager to help and support whenever and wherever we can. Beyond this, working with charities is extremely important to us. If you're involved with a charity and you think that we can help you in any way then please don't hesitate to call us on 01270 252106 or send an email to info@designoffice.co.uk now!
The Design Office team are now off on their Christmas break and will be back to work on Tuesday 2nd January 2018!