Why You Need To Invest In Your Marketing In This Month's Lockdown
With England being put into a second lockdown this week, it has caused more disruption and chaos for business owners hoping to reopen again after what must feel like a very long month away. From self employed people to those running bigger businesses with hundreds of staff, the chances are they've been forced to close to help prevent the spread of the virus. But what does this mean for businesses and how can they adapt to the new world, moving away from high street shopping to online purchases?
This week's blog tells you exactly what your business needs to know about this month's lockdown and how this is the perfect time for you to invest in your marketing. We'll run you through what we've been up to and what can help you adapt and ultimately compete in the online world.
Investing In Your Team
We couldn't tell you to invest in your marketing without showing that we have invested in ours too. With an already skilled and experienced team, we wanted to branch out further to provide our clients with even more marketing expertise and support so hired, Izzy. 
Izzy offers additional experience in the field of marketing including social media, SEO and content creation. With the added experience Izzy has, we are in the process of revamping our marketing strategy for both Design Office and Education Office as well as continuing to build on our client's already fantastic design and marketing projects, all whilst still providing our 5-star customer service. 
By investing in our team, it means we can further invest in our own marketing as well as our client's marketing. We always stay up-to-date with current trends and like to keep things fresh and exciting, which is also why we decided to hire Izzy and invest in our team and their individual training. 
This is a very exciting time for Design Office, so make sure you stay updated by following us on Facebook and Instagram. 
Connect With Your Audience Via Social Media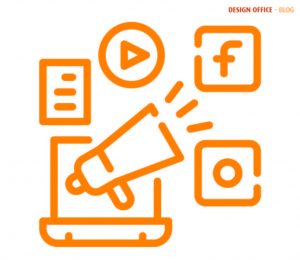 Whilst we're all powering through and doing our bit to keep everyone safe during lockdown, it is the perfect opportunity to engage with your audience. Reach out to them via social media, find out how they are, share your news, and most importantly stay connected with them. 
Being in lockdown is not ideal for anyone, regardless if you're a business owner or an individual, but people want to see things out of our new 'norm'. Invest in a bespoke social media strategy and company, (like us!) who can create and write engaging posts for you and keep your audience updated with content that may be of interest to them. 
Investing in your social media during lockdown is one element of your marketing strategy you can't afford to miss out on. In June 2020, 9.4 million workers had been placed on furlough, which is a lot of people staying at home and most likely spending more time on social media. 
There are plenty of features on platforms such as Instagram and Facebook, that you can take advantage of such as polls, stories and live videos. Keep your audience interacting with your page, ready for when this next lockdown is over and find a social media agency to manage this all for you.
Be Found By New Customers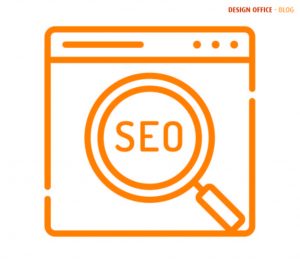 Another reason why you should invest in your marketing during lockdown is because although you cannot work now, the lockdown is only temporary. Start building the foundations now, so that when you can reopen, new customers can find you. 
Hire a professional SEO company to research the best keywords for you and weave those naturally into things such as your page content, title tags, and headings. Let them develop a SEO strategy for you and help you reach your search engine goals. 
This is again, another opportunity you cannot afford to miss out on. SEO is a long term strategy and takes time to build up so by starting during this lockdown, means that by the time you can reopen again, your rankings can start to build and more people can start to find you on Google. 
Get in touch with us for a free SEO review by filling in our contact form here. 
Sell Your Products & Services Online
Building or even updating your website is another way to invest in your marketing. Pair a responsive and mobile friendly website with expert SEO services and you're definitely heading in the right direction. 
People will spend more time online during lockdown, browsing the internet for their next purchase. By investing in a website now, it means you can start to sell products you would have sold in your shop, but now online. Plus, when lockdown is over you will still have a website for people to shop on as well as your physical location, it's a win-win!
Not only is a website a great investment for lockdown, it will be an investment for life as you can build domain history and authority, rankings, and traffic, your business can really find its feet within the online world. 
Invest In Your Marketing During Lockdown 2.0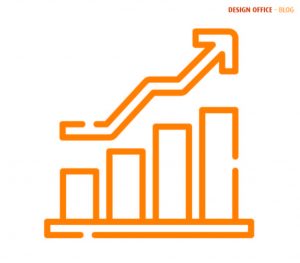 If you take anything away from this blog, it should be the importance of how valuable your marketing is. From posting regularly on social media, to creating a unique website, to optimising your content, it's something you should definitely think about.
We help various businesses to kickstart their marketing and will help you with yours, this lockdown with fresh and new website designs, exciting blogs and content creation, and unique social media posts. Adapt your business today and focus on your online strategy by simply giving us a call on 01270 252106.