Our Top 5 Exhibition Products
With exhibition season fast approaching it is important that you have everything ready to make the best first impression! Below we are going to talk about our top 5 favourite exhibition products, all of which are available to purchase or rent at Design Office!
Our Top 5 In No Particular Order:
1: Roller Banners From: £89
For a simple quick and cheap fix you cannot beat a standard roller banner. Up and down in 10 seconds flat the roller banner is perfect for quick events where space is limited such as career fairs. However if you are exhibiting at a big trade show a small roller banner might not make the best impression, but non the less great value for money.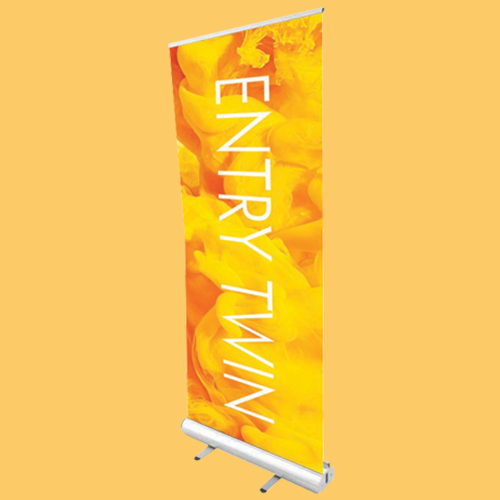 2: Fabric Pop Up Stand
From: £210
An outstandingly stable yet lightweight fabric back wall that sets up in less than 5 minutes. These stands are ideal for exhibitions where you have limited space but want to create a real impact. Another key selling point for this stand is that the fabric graphics are machine washable meaning your stand will look fresh at every exhibition you travel too always giving the best first impression!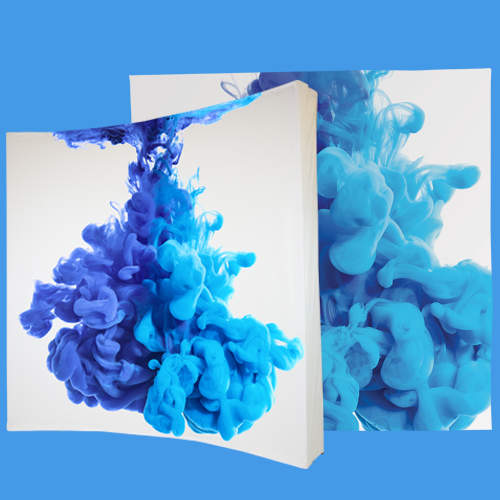 3: Gantry Stand
If your looking to make a real impression then a Gantry Stand is the perfect option for you. Built to any configuration and specification the Gantry Stand is ideal for all exhibitions especially the larger shows. Banner graphics can be attached to the outside of the frame, giving you maximum space to showcase your offering. Furthermore, your Gantry is built to outline your stand space,  giving you plenty of room to fit Pods, Seating, etc in the inside of your stand.

4: Snake Fabric Banner
From: £140
A luxurious and indulgent display that makes a statement with its unusual design, the Snake banner is perfect for a stand alone product or as part of a whole exhibition stand. Like the above Fabric Pop Up, the Snake is machine washable, compact and light weight making it the perfect exhibition companion.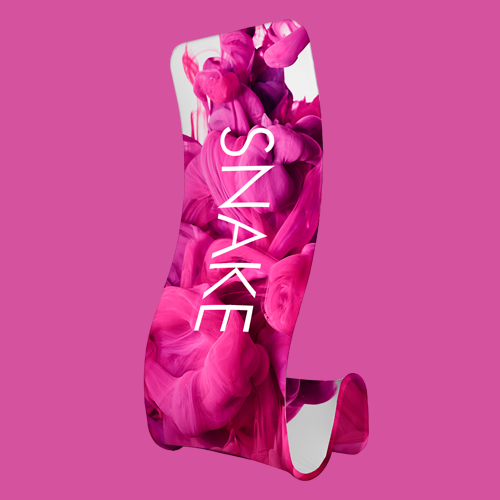 5: Outdoor Pop Up Tent
From: £250
Outdoor Pop Up Tents are quick, easy, portable and protect you and your products from the elements. Made from lightweight aluminium or durable steel and covered with a waterproof fabric in a choice of standard colours or custom-printed roof and sides. This Tent sets up in less than 10 minutes and can withstand wind speeds of 30mph so they truly are the perfect outdoor exhibition companion.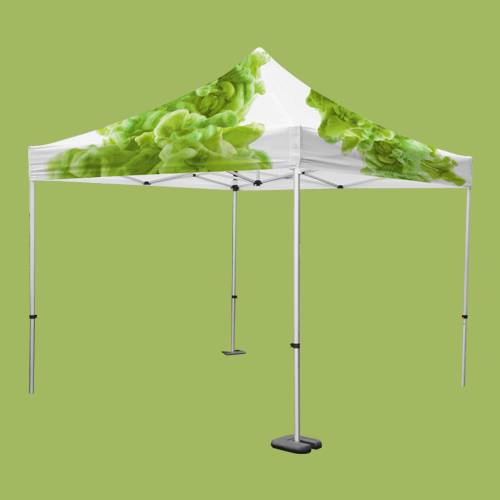 To view our full range of exhibition products visit our specialist exhibition website: https://exhibitionoffice.co.uk