Happy New Year to all of our past present and future clients from the whole team at Design Office.
As you may have noticed in amongst the festivities our creative elves have been been busy designing and implementing our new 2018 Trends Campaign.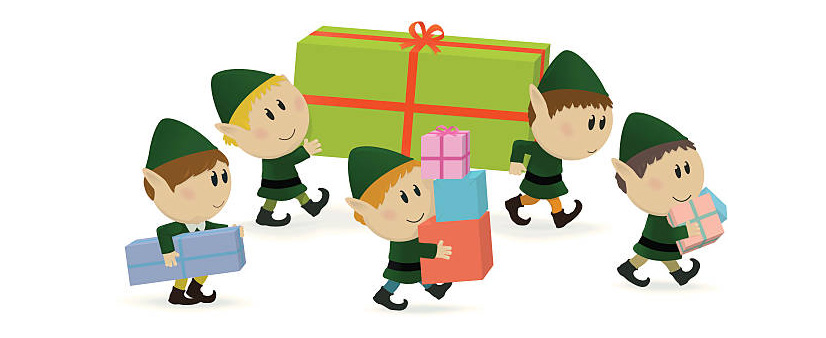 The elves have been very busy studying the world around us, from fashion and fabrics to interior design, car concepts, colours, shapes and styles, sport etc, further influence was taken from Pantone, the people who produce the international recognised colour standards and charts us printers and designers love follow. Their projections for colour usage is widely used in a variety of applications from interior design, car colours, clothes right through to what colours we take influence from when creating a new brand.
Of course, being current is all well and good but without something to say what is the point? At Design Office we always have something positive to say, look at our Special Offers page on the Web Site, you can benefit from our forward planning, industry knowledge and fantastic prices, all aimed and timed to coincide with key promotional periods.
Talking of being current and recognising key promotional periods, we now offer a same day service on a wide range of products from; Business Cards, Roller and Display Banners, PVC Banners, Posters, Leaflets, Invitations, Copying etc. Bring in your print ready artwork file and place your order before 11.30am and we will have your product ready same day, how's that for something positive to say…
Sticking with the current theme, most of our clients will have received there Free Desk Pads, Desk Calendars, Things to to do Pads and Post it Notes etc all aimed at putting us firmly in the frame when that all important next project arrises. If you would like our team to help put you in the frame for your next order why not give us a call and see how we can promote your business to your present and future clients!!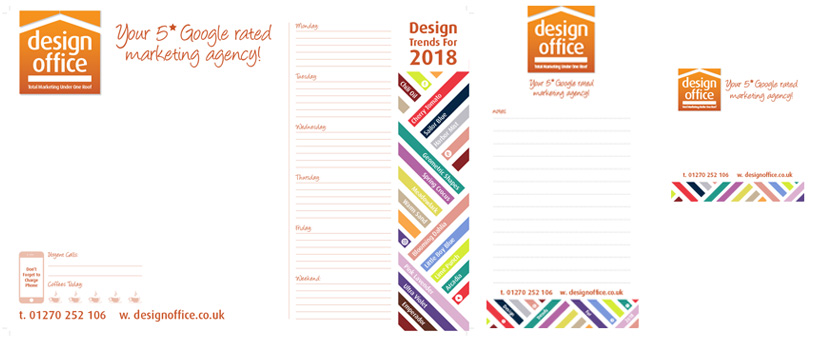 Our High Street presence has now also been created, new designs for our Windows, Doors and Company Vehicles have all been approved ready for our production team to produce and fit these in the coming days. We have thought of everything, even down to our Email Footers, Social Media pages and Web Site all have been brought up to date with our new and exciting campaign.
One final thing – our current in house services include; Digital Marketing, Creative Design, Web Design & Development, SEO, Printing (digital, litho & large format), Photography, Video, Signage, Vehicle Graphics, Exhibition Stands & Displays.
Call us now on 01270 252106 or send an email to info@designoffice.co.uk