Why Print Marketing Continues to Thrive in the Digital Age
Due to the technological advances we have all experienced in recent years we cannot deny that there has been a dramatic shift into the digital work. Today, businesses are largely focused on their online marketing campaigns, improving the layout of websites and reaching out to customers through social media channels are just two of the many digitally based objectives. While the digital age cannot be ignored and there is significant reason to invest time and resources into online marketing campaigns, the tried and tested methods of print marketing should not be forgotten.
Here at Design Office we have evolved with our industry surroundings and are offering more digital marketing solutions than ever. However, we can still appreciate the unrivalled benefits that print marketing has and understand the importance of making sure that print marketing stays at the core of our marketing solutions going forward.
Print is Far From Dead
Many businesses are under the impression that 'print is dead'. However, the originator of this myth may not be aware of how print marketing actually works, and how it slots alongside online marketing. Print media has evolved alongside other technology and it is importance to understand how to communicate with your customers through both print and digital marketing channels.
Here at Design Office we have a full understanding of the benefits of both print and digital marketing channels. While we recognise the general trends today's society, we can also identify when our customers are best suited to an online marketing campaign and when they are best suited a print marketing campaign. While we have customers that focus on targeting their customers through their website, e-shots and social media, we also have customers that base their entire business model on mailing cards, not to mention the varied clientele of schools that we produce lots of marketing materials for, including prospectuses, websites, folders, stationery and even clothing.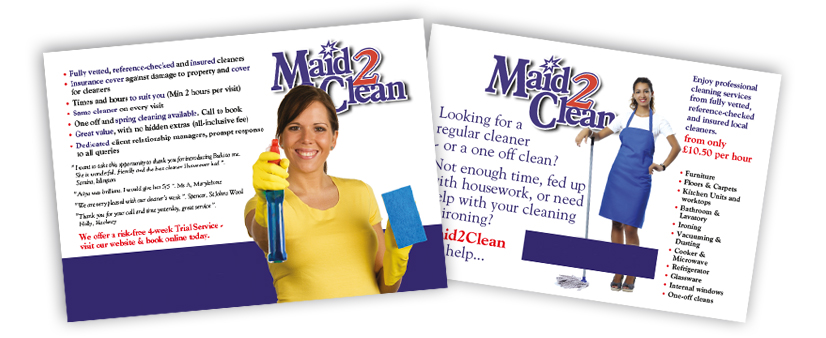 There is Another World Beyond Paper Products
Many people think that print marketing consists of brochures, business cards and presentation folders. If you're one of these people you are right. But only in part. Print marketing consists of so much more than printed paper products. Print media can also consist of promotional merchandise, just another service that we offer here at Design Office. This might include pens, keyrings, clothing, coasters, magnets and much more!
To many customers these items are considered to be promotion gifts, allowing them to physically connect with you and your business; your customers are much more likely to hold on to these items. By being creative with the items you choose, you can build a stronger impression and improve brand awareness.
Here at Design Office we can provide a wide range of branded merchandise and once even produced a very creative 'Fancy a Brew' campaign, for which we had branded mugs produced and packaged with an individual teabag.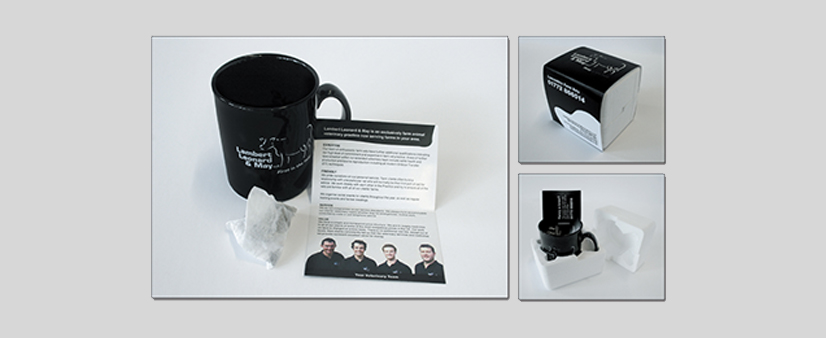 Personalised Printing
Due to the technological advances within the printing industry itself, the cost of printing has lowered significantly and printers, such as ourselves, have been able to introduce and offer bespoke printing services, including personalised mailing cards, gift vouchers with serial numbers and most recently, foiled products.
Our fantastic foiling machine allows us to produce the same printed items, but with a dazzling highlight that is guaranteed to make your business stand out from the competition. Available in a wide range of colours, as well as rainbow and glitter holographic foils we are sure to have a foil that is perfect to reflect your brand.
Include a Call to Action
Print media should not just contain your logo; you must have a specific objective that you would like to accomplish through print. For example, you might want to get more interaction on your social media channels, in which case you would include a call to action compelling potential customers to follow you on various social platforms.
Print media can considerably boost your online presence. You can set up campaigns in which customers can have the chance to win a prize by participating in Facebook contests. It is also recommended to use a social media marketing campaign in conjunction with print marketing for optimal results.
Print is Here For the Long Haul
Despite living in the digital age print will always remain relevant in the world of business. However, while print marketing can help push you closer toward success, it does not promise it. You must come up with an effective print marketing strategy that best reflects your brand and audience.
For guidance on creative solutions, both print and digital, why not arrange your no obligation marketing consultation with a member of our team today? Call 01270 252106 or send an email to marketing@designoffice.co.uk now!