The Hidden Signage of the London Underground
As far as sign designs go, there are few more iconic and recognisable than those found in the London Underground. Striking and unmistakable, they are known and admired the world over, however, these sign designs do not stand alone in informing commuters of their location. There is hidden signage in many of the older tube stops. You may have noticed the huge mosaic balloon designs at Finsbury Park, or the Sherlock silhouettes at Baker Street.
Though the presence of signage on the Underground these days is plentiful, this was not always the case. Sign printing used to be expensive and many users in the early years of the tube will have been illiterate, rendering signs useless. These large tiled designs let the less literate commuters know they were in the right place and gave each stop it's own immediate visual identity. Next time you find yourself aboard the tube, keep an eye out for these subtle but present examples of hidden signage.
Pile of Bricks at Brixton (Get it?)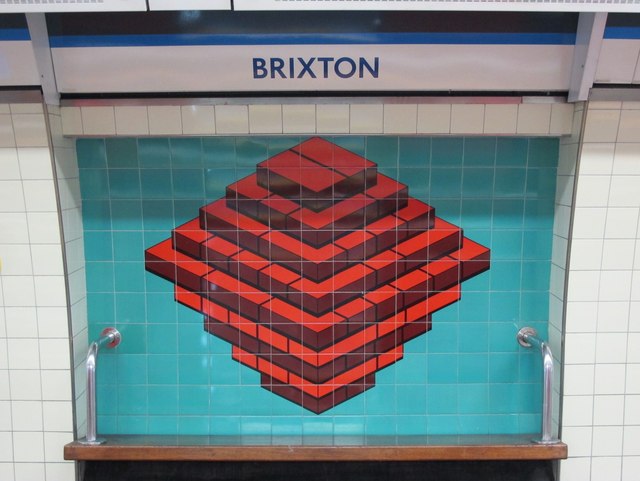 The maze design in the alcove at Warren Street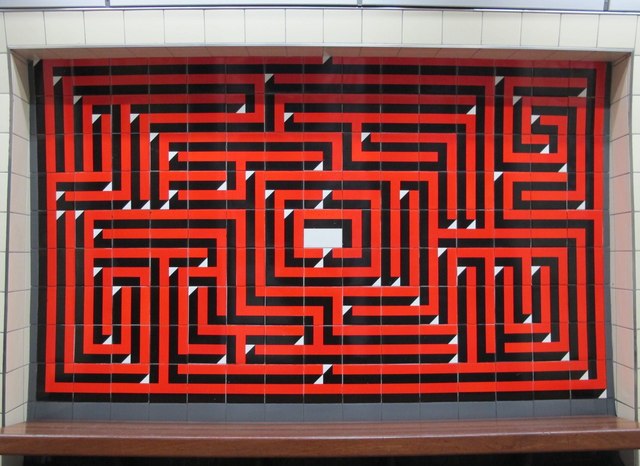 Whatever these are… in Russell Square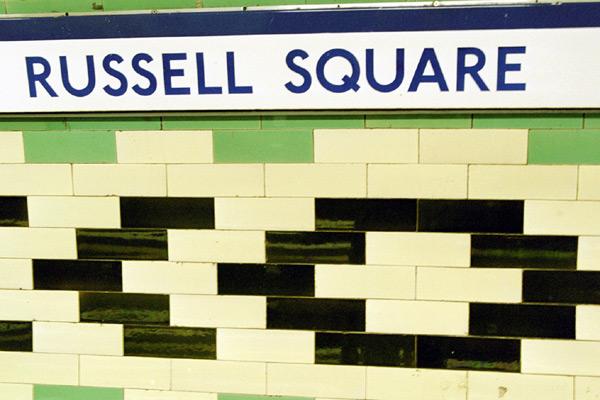 The tiled cross sign at Oxford Circus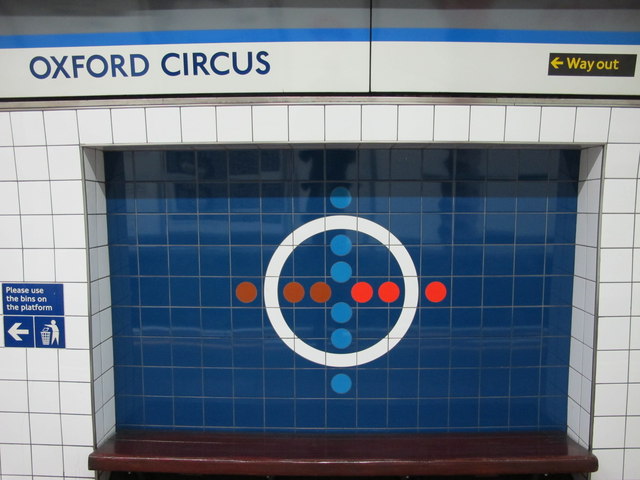 A very abstract yellow dot design residing at Pimlico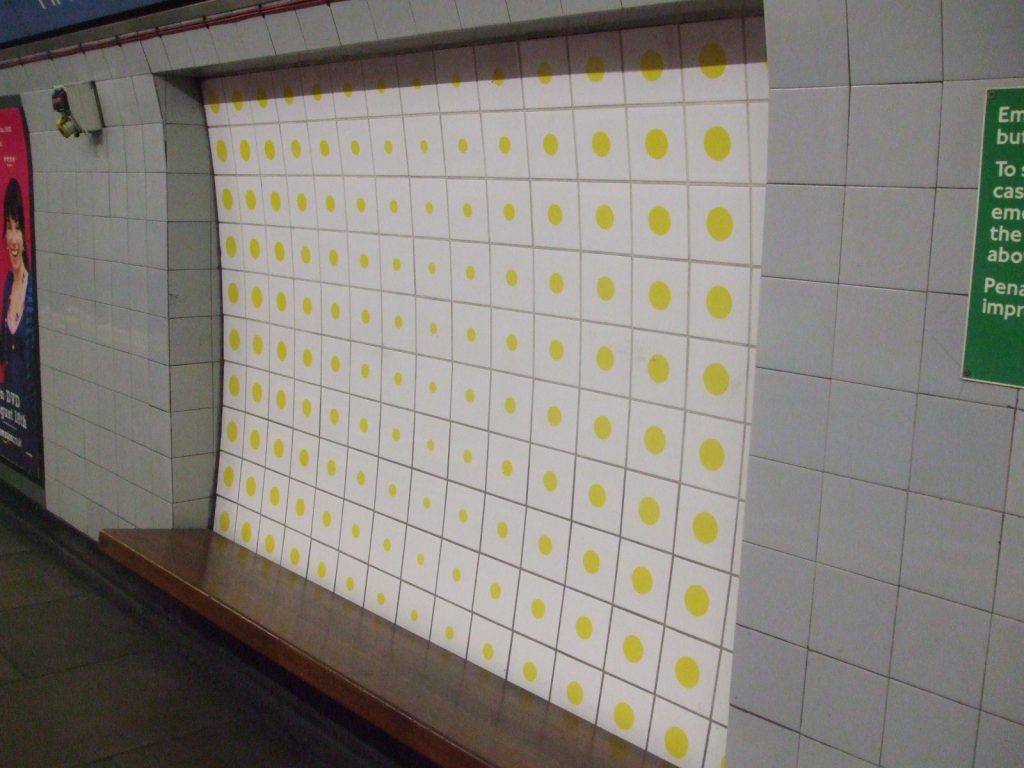 A silhouette of Queen Victoria, at Victoria Station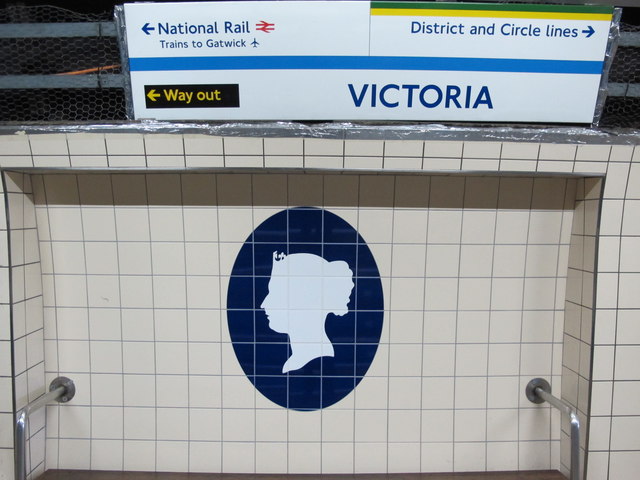 These are just a few of the seemingly endless visuals scattered around the network. Hunt down more next time you're in the area, or find more images at GeoGraph