Launch you Marketing into Orbit!
With a bit of creativity from the team at Design Office you too could launch your marketing into the stratosphere, just like the entrepreneur, come genius Elon Musk and his beloved Tesla Car which recently fount its self travelling at over 18,000 miles per hour towards outer space, not to mention the front pages of every Newspaper column, every TV broadcast and across Youtube etc etc.
The only thing missing from Elons car were high impact graphics, which is very surprising given his vision and eye for a good story!! High impact vehicle graphics are one of the most cost effective ways of advertising, whilst creating a lasting impression with all who are lucky enough to view them! Vehicle wraps are also a very memorable way to spread your business' message, they are a powerful branding and marketing tool seen by millions over the lifespan of the wrap.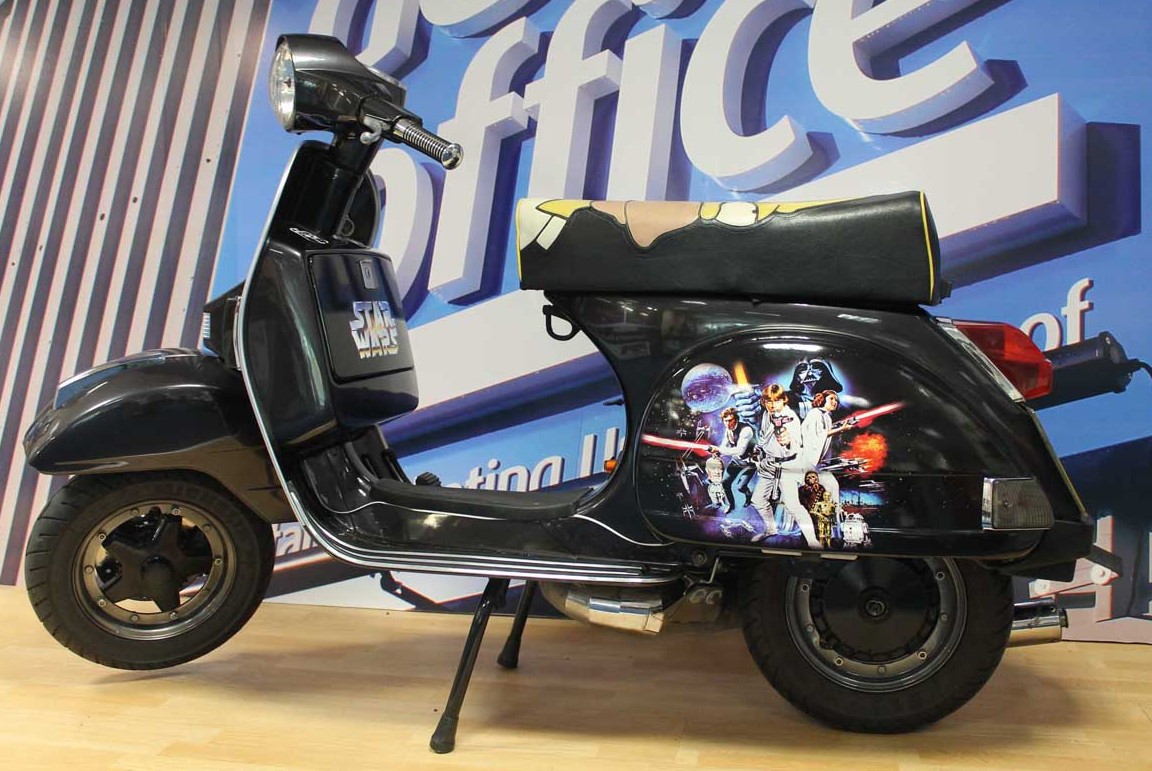 7 reasons why Vehicle Graphics and Wraps are good for business.
Attention Grabbing
Brightly colours, attractive vehicle wraps make your company vehicles stand out from every other vehicle on the road. Passing drivers will not pay a great deal of attention to plain white van whilst on the road, but they will notice a well-designed vehicle wrap. Colourful vehicle wraps are so engaging that peoples' eyes will naturally gravitate towards them.
Reach A Wider Audience
Depending on whether you have one vehicle or a fleet, and how far you travel, you could potentially reach tens of thousands of viewers per month – all of which may need your products or services! You can reach a larger audience with a vehicle wrap than almost any other form of advertising; many businesses gain more customers from their vehicle wraps than their websites.
Non-Aggressive Advertising
Unlike radios ads, for example, vehicle wraps attract attention without disturbance. Potential customers can easily spot your message without significant distraction from what they're doing. Customers respond better to advertising that doesn't take an 'in-your-face' approach, and surprisingly even the more colourful vehicle wraps do not do this. Many people actually enjoy the striking effect of a vibrant vehicle wrap, without feeling negative towards the advertising.
Get Mobile
Vehicle wraps travel into the view of potential customers instead of waiting for them to see your press ad. As a business, you can non-intrusively reach out to customers over all the roads your vehicle(s) travel on. The lead possibilities from mobile exposure are nearly endless.
Cost Effective
Unlike billboards and advertisements that have consistent reoccurring costs for as long as you advertise, you can change your vehicle wrap as often or as little as you like, for less money. You can make an initial investment for a fraction of the cost of other long term advertising campaigns and generate results for years.
Local Advertising
Vehicle wrap advertising is targeted because naturally you are advertising to your local market. The people who are most likely to see your vehicle wrap are the individuals that live or work in your area. Local marketing produces outstanding results because, like Design Office, many business like to deal with other local businesses!
Protection
Last, but by no means least, vinyl vehicle wraps offer a form of protection for your vehicle against scratches and small dents from road debris. Specialists can also easily remove vinyl vehicle wraps without damaging the vehicle's paint. Wraps help to keep your vehicles in better condition for when you need to trade them in or sell them.
Just one final point to mention, Aliens might soon be tucking into the Easter Eggs sent into space with Elons Tesla Roadster, you to might be lucky enough to find such a feast on your front seat upon completion of your Vehicle Graphics!!
Here at Design Office we have assembled an out of this world team of highly talented Designers, Printers and Fitters that allow us to create bespoke, ultra vibrant and cost effective Graphics tailored to your budget. We cater for all projects front Motor Bikes to smart Cars, Vans and large Trucks including large fleets.
If you're interested in improving your brands visibility why not contact a member of our team who will help steer your branding into outer space.
For more information call 01270 252106 or send and email to info@designoffice.co.uk today!