Young Staff Members Make a Big Impression for Design Office!
The secret to effective advertising is to make a lasting first impression and that can easily be done by creating memorable vehicle graphics to spread your business' message.
This week at Design Office we have designed, produced and fit vehicle graphics for one of our clients in order to turn their van in to a powerful branding and marketing tool for their company.
Turnkey Instruments Ltd. are a company that we have worked with for years, supporting them with our creative ideas and marketing strategy across a range of products from creative design and printed data sheets to signage and exhibitions stands.
Most recently the Design Office team has collaborated on a fantastic new design for one of the Turnkey vans, giving our valued a customers a vibrant and eye-catching vehicle to travel in.
Design
Design Office have just welcomed a new member to the team, 22 year old Graphic Designer, Jake, and to help him adjust to the array of projects that we work on here in the office we decided to give this project to him.
Turnkey have had graphics on their vans in the past and Jake was able to take influence from this to create the new graphics. The design features their unique, octagonal logo on both sides, as well as the front and back, as well as their contact details, social media details and the relevant accreditations, perfectly summing up the brand. The van is black, fitting perfectly with the brand colours of black, yellow and white, which allowed Jake to create a bespoke yellow shape at the back of each of the sides to compliment and link the shape of both the logo and the van.
Printing
Josh, 20, is a Signmaker and Fitter here at Design Office, who just recently completed his NVQ Diploma in Signmaking. The course provided work based training that involved developing many diverse skills and incorporated materials such as Foamex, Di-Bond, Acrylic and Vinyl. Units covered in the course included Develop and Maintain Effective Working Relationships, Provide Information about Sign Products, Maintain the Quality of Sign Products, Carry out Wide Format Digital Print Operations and Carry out Self-Adhesive Operations, all in a signmaking environment. Now that he has completed the course he uses his new skill set on a daily basis, producing a wide range of signs, banners, exhibition stands, vehicle graphics, window graphics and even interior wall graphics and roller blinds, including the vehicle graphics for the Turnkey van.
Once the design was approved for the van, Josh liaised with the client to show them the range of coloured media we can purchase to wrap vehicles. Once the yellow has been agreed, Josh then took the print ready artwork and created files in Sign Lab that would allow him to then use our plotter to cut around the outline of each individual element in both yellow and black vinyl, ready to be applied to the van. The graphics were laminated and applied to backing tape, ready to be applied directly to the van.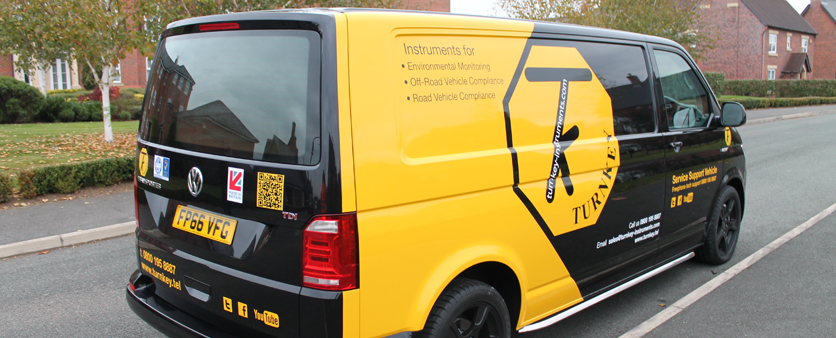 Fitting
Josh is also experienced in fitting the graphics that he produced and therefore also applied the graphics to the van. As we are ISO accredited all of our team follows strict procedures and quality checks to ensure that only the highest quality work is produced and delivered to our clients. Therefore, before fitting Josh arranged a suitable indoor space to complete the job and checked the temperate to ensure that the conditions were correct for applying vehicle wrap material to the van.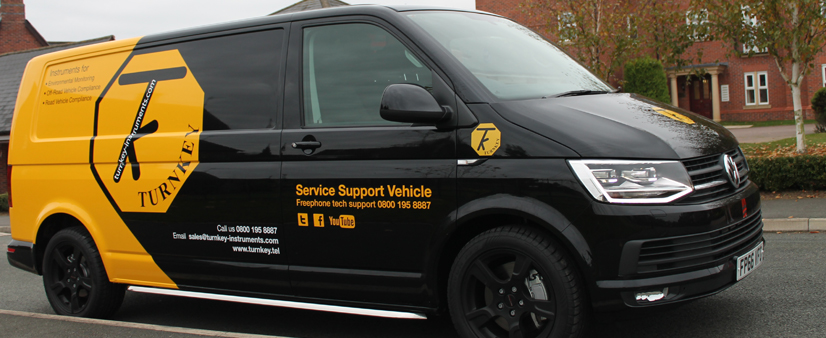 Overall the project ran smoothly and as a team we were able to design, produce and fit these graphics with a speedy turnaround; our client was pleased with the result and have since placed an order on more graphics for another van of theirs.
Vehicle graphics are a great way to advertise your business and here at Design Office we love to come up with creative designs that will make potential customers engage with your vehicle. If you would like more information, or would like to discuss and upcoming project then why not organise your no obligation consultation with a member of our team now? Call 01270 252106 or send an email to marketing@designoffice.co.uk now!