The Design Office Website Design Process
Design Office are the leading website design company in Cheshire! With over 15 years experience and over 200 sites built we know exactly what makes a great website but also what makes a bad one! We are truly passionate and specialise in building beautiful and effective WordPress websites for clients across Cheshire and the whole of the UK.
We have built a broad range of sites from E-commerce sites to specialist Web Portals for uploading sensitive data and everything in between.
Check Out Some Of Our Recent Work:
Barnton Community Primary School: barnton.cheshire.sch.uk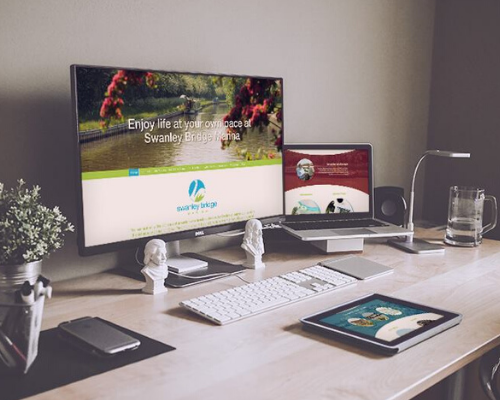 Swanley Bridge Marina: www.swanleybridgemarina.com
Partnership Medical: www.pfemedical.co.uk/partners/
Below is an overview to the process we follow when designing and building WordPress websites:
Step 1: Client Consultation
Arguably the most important. During client consultation, we discuss concepts, ideas, requirements and find out exactly what you are looking for!
During the consultation, we will assess your current website analytics. This vital process allows us to study your current website traffic and visitor behaviour. We use this data to then structure your new site in the most user friendly way possible.
Step 2: Proposal
Shortly after the consultation, we will generate a website proposal. Included are the key features of your new site, our suggested site map based on your analytics, the costs and time scales involved.
Based on our market research we will also outline any extra features that we feel will further enhance your visitors' experience and improve your website.
A few examples of key features that we like to implement in sites are:
Live chat service
Corporate Videos
SEO (Search Engine Optimisation)
Step 3: Website Design
Once the proposal is signed off our talented design team get to work bringing all of the ideas to life!
Pushing the boundaries of modern website design trends our creatives will produce a concept that adheres to brand guidelines and leads the way within your sector!
Initially our team will create the home page design, once we are happy with it we will present it to you. Following sign-off, the internal pages will be designed following the same layout and style laid out by the home page.
Step 4: Website Development
Now you have an amazing design that you love, our developers start work building your website using the latest code and frameworks to ensure maximum longevity and compliance with the algorithms.
Our expertise in web are derived from having separate design and development departments. Each department is fully focused on its single purpose which gives our customers the best experience and end product. After all, you don't see architects building the wall and brick layers designing the house, this is because it requires two completely different sets of skills. Same applies for Web Design and Website Building.
Step 5: Launch and Client Training
Now your website has been built and tested thoroughly it's time to launch it to the world!
Our developers take care of hosting the website on our specifically optimised servers, ensuring there are no issues during this process.
During training, your account manager will run through our custom training document which usually takes around two hours. As a result you will have all of vital skills and knowledge required to administrate the site yourself and make any changes you require further down the line.
We only use WordPress to build client sites as it is the most popular content management system in the world. Furthermore, we feel it is the absolute best system for delivering user friendly websites!
Step 6: After Care
Once your website is live we do not stop there!
Our market leading support will get you an answer to any problem within seconds, using one of our specialist support devices that come FREE with every website we build.
Not only do you get this excellent support service, but we also meet regularly with our customers to discuss the analytics, any improvements that may be needed, to alert you if there has been a major algorithm change and to give our specialist marketing advice.
Conclusion
Now you understand the care and attention that goes into building just one of our websites, why not start the process yourself with a free client consultation?
Contact the leading website design company in Cheshire today! Sales@designoffice.co.uk