Innovators In Design
At Design Office being creative is at the heart of everything we do. Our team share a passion to produce original, effective and creative marketing solutions designed to achieve client objectives.
We are focused on delivering real value by creating lasting results. Our objectives are too push the boundaries of design and to be the most innovative and exciting  Marketing Agency in the North West.
Our Clients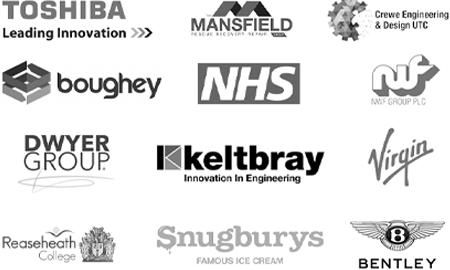 For over twenty five years Design Office have been forming lasting business partnerships. Many dating back to when the business was first formed 1995. This we believe is testament to our unrivalled commitment to customer service and our ability to meet our clients ever changing expectations.
As technologies have advanced so have our teams skill sets. We employ; marketeers, designers, web developers, printers, sign makers, customer service and account managers, we even employ our own photographer! Our clients often say we are truly a one stop shop.